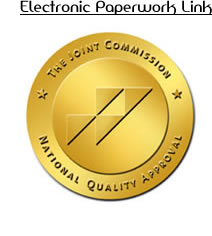 When you're ill or recovering from an injury, there is no place you would rather be than home with the people you love. Compassionate Home Care, Inc. (CHC) offers a full spectrum of "in home" healthcare ranging from assistance with everyday needs to high-tech procedures.
What is Home Health Care?
Home health care is care provided in the privacy of a patient's home. Home health care services can range from at-home nursing care rehabilitation following a hospital stay, to ongoing assistance with daily living activities. Technological breakthroughs allow us to use state -of-the-art medical equipment and to deliver advanced medical care to patients right where they live.

Our Mission Statement:
Compassionate Home Care, Inc. is a leader in the provision of quality Home Health Care services which includes skilled nursing services; physical, speech and occupational therapy; home health aide services, and social work services. The company is uncompromising in maintaining the highest standards of excellence for the clients served.

Compassionate Home Care, Inc. is committed to employing the most qualified personnel available. Training and developing skills of all employees ensures the highest quality standards and cost effective methods of providing services.

Compassionate Home Care, Inc. upholds its industry role by a total involvement in the development of the highest standards of professionalism. Employees must always recognize their responsibility to render care for those who cannot care for themselves.

Compassionate Home Care, Inc. is committed to successfully achieving Corporate, employee and client goals.